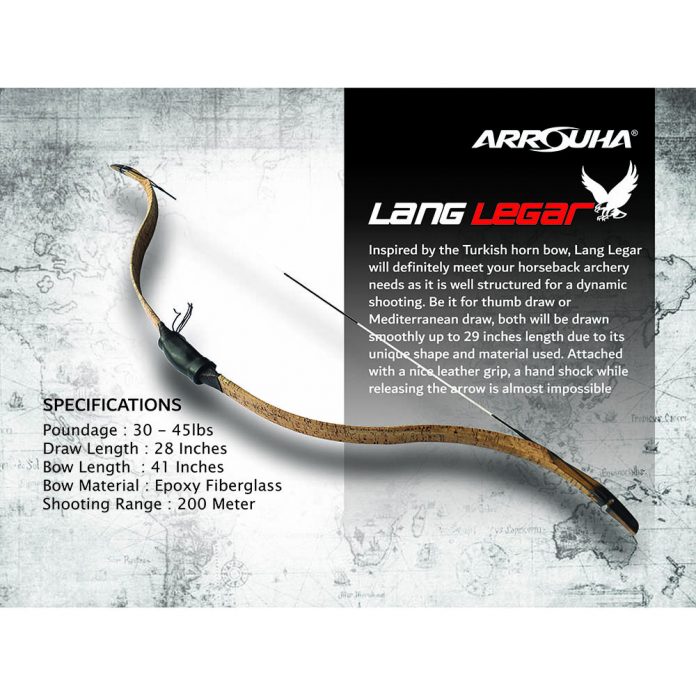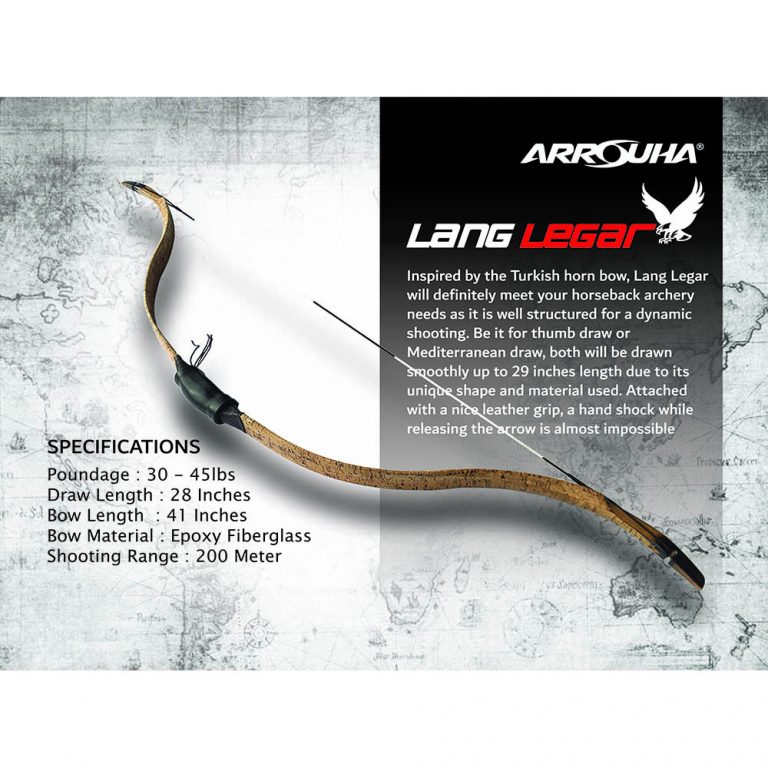 Lang Legar Turkish Horse Bow 30 – 45lbs
Inspired by the Turkish horn bow, Lang Legar will definitely meet your horseback archery needs as it is well structured for a dynamic shooting. Be it for thumb draw or Mediterranean draw, both will be drawn smoothly up to 29 inches length due to its unique shape and material used. Attached with a nice leather grip, a hand shock while releasing the arrow is almost impossible.
Specifications;
*Bow Length Strung : 39Inches
*Bow Mass : 350 grams
*Draw Weight: 30 – 45
*Highstrength epoxy fiberglass and hardwood
********************************************
SPECIAL PROMO RM450 ONLY!!
✔️Free Bow sock Polyster
✔️Free Cartel Saunder Nocking
Come with FASTFLIGHT Bowstring
Feel Power! Feel The Experience!
Arrouha Manufacturer
Designer : Zairol Daud
#arrouha #memanah #busur #panah #archery