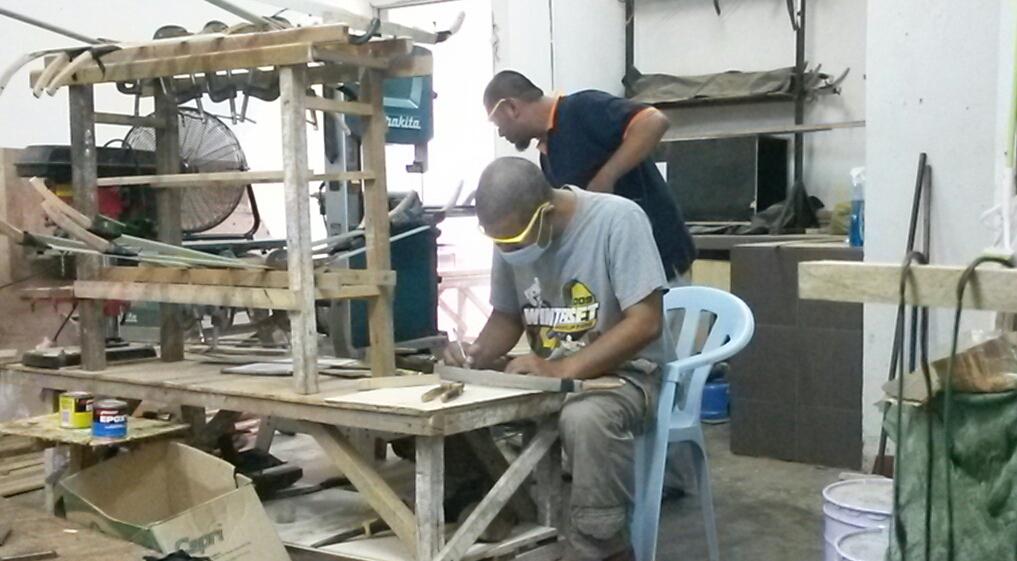 Assalamualaikum,
Alhamdulillah diberi kesempatan untuk kongsikan sedikit mengenai kaedah ringkas pembuatan busur Turkish Laminated Bow. Ini adalah busur kelima yang telah saya hasilkan. Configuration busur ini adalah D-Shape yang mana specification seperti berikut: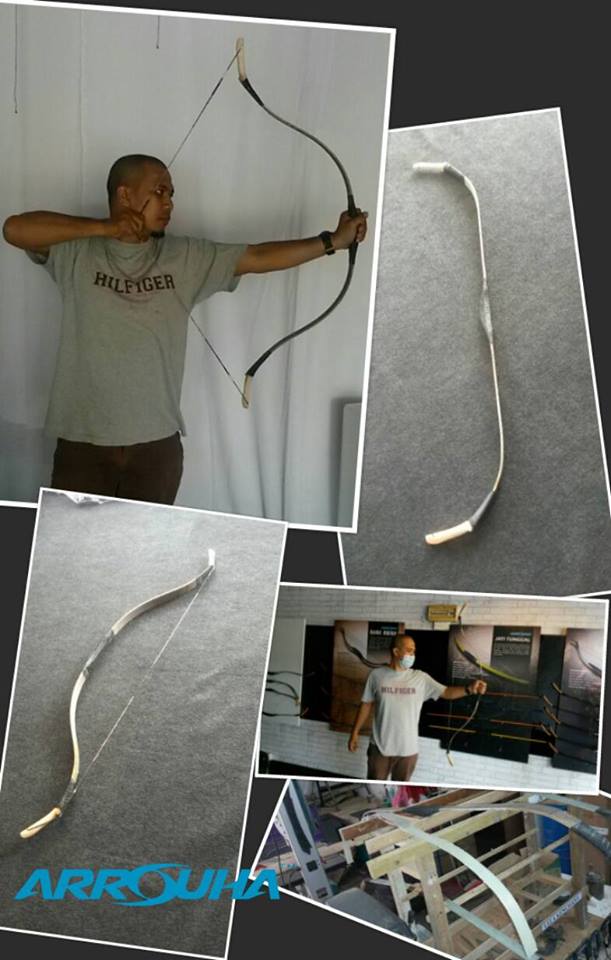 Material:
Fiberglass ( Highstrength ) : 35mm x 1.5mm x 1.17m (46Inches) ( panjangkan 2 inches semasa process pembuatan)
Bamboo Compressed Laminated strip 35mm x 1.5mm x 1.17m(46inches) ( panjangkan 2 inches semasa process pembuatan)
Canadian Maple Wood For Kassan Tip thick 35mm
A. Penyediaan Bahan
Penyediaan fiberglass perlu menggosok bahagian yang akan digamkan. Saya menggunakan grinder machine sandpaper bulat untuk menggosok permukaan fiberglass strip tersebut supaya akan ada rough surface for forming with bamboo strip.
Begitu juga bamboo strip, sebaiknya tillering pada strip tersebut secara longitudinal direction along the strip.DON'T EVER provide any tranverse direction, it will cause some break even then it become the weakness point of your bow!!. Consequently it will break your bow.
Kena ingat tension load will be absorbed by out element of each layer. Definitely fiberglass will absorbed more. But once we allowed some pothole on the bamboo, then it will cause of break-out or delaminated failure.
Setiap fiberglass strip yang dah di gosok pada satu bahagian. Next surface kena letak any strong tape. gambar dibawah menggunakan translucent tape which is not really good. Boleh guna masking tape.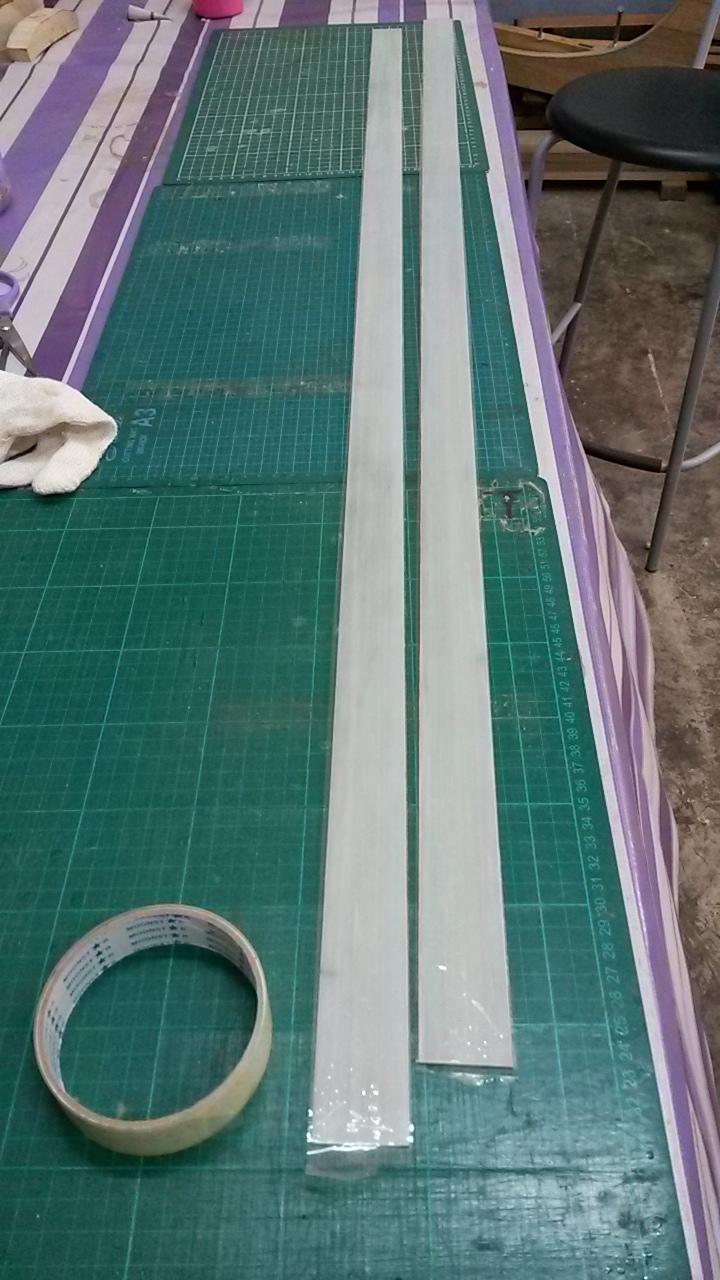 Bamboo strip dinipiskan dengan menggunakan planer thicknesser sampai 1.5mm thickness. Tedious job bro!!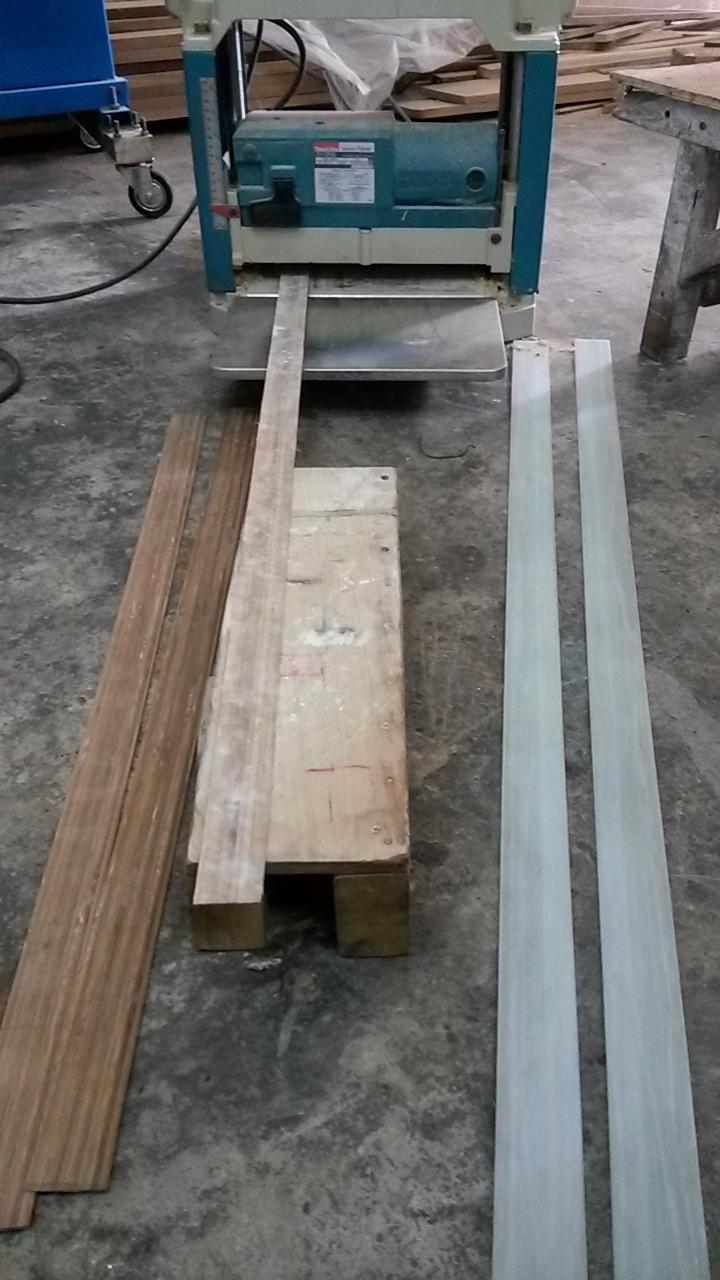 Bamboo strip yang dah siap process. Check thickness menggunkan vernier caliper
A. Penyediaan Bahan
Selembar plastik panjang diperlukan untuk lapisan agar epoxy tidak meleleh keluar atau melekat pada mould. Plastik tadi perlu disapu wax atau minyak.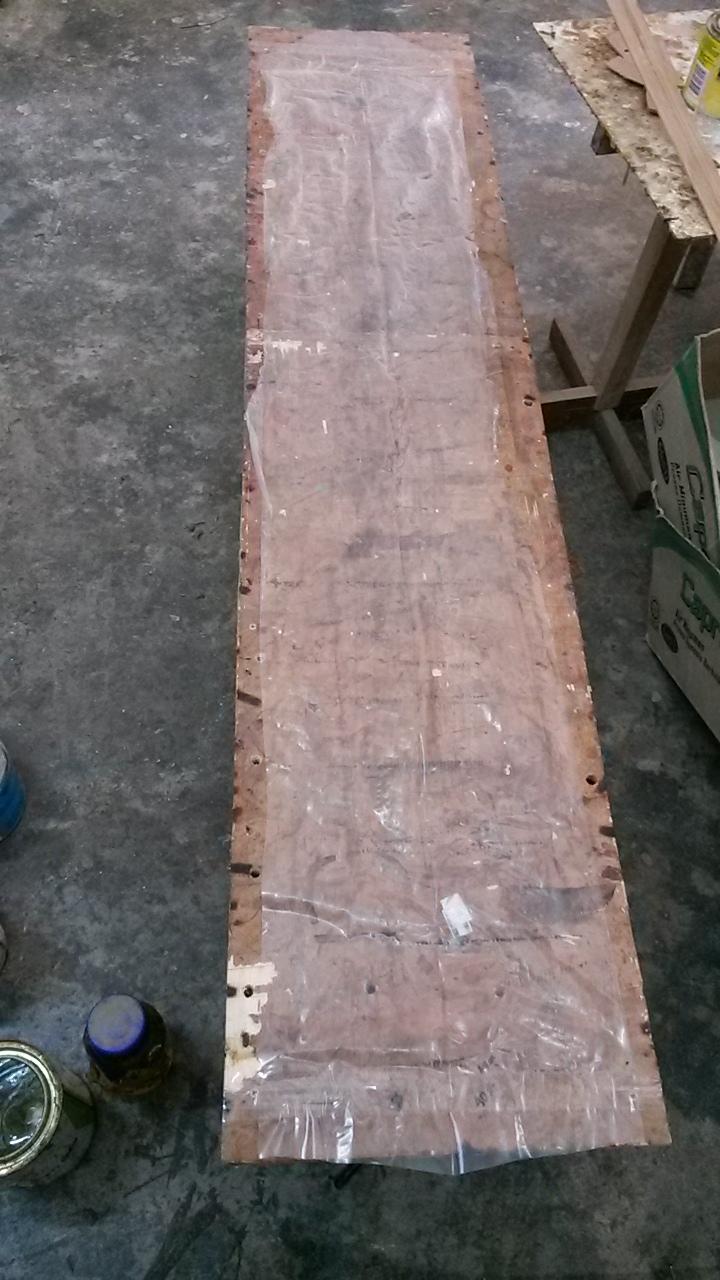 Short vids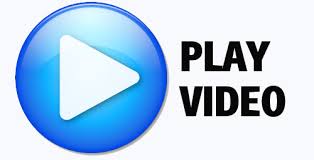 DONT FORGET TO CONTACT US FOR MORE INFO;