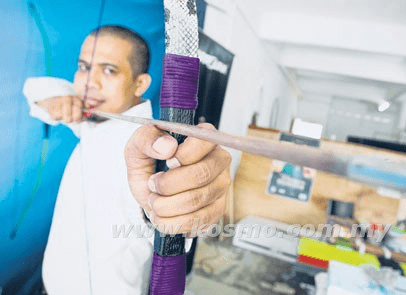 Once upon a time ago, the purpose of archery was for hunting and warfare. It is assumed as a weapon capable of killing. We often read stories about archery or watched movies but we seldom get to try archery. It is an experience that words cannot described and archery becomes an unforgettable experience once you have tried it. With archery in mind, Arrouha Sports and Outdoors which is managed by 3 friends; Mohd Zaironizam bin Daud, Muhammad Nazim bin Abdul and Mas Ilmi bin Masri. They decided to promote the sport of archery as a form of relaxation and entertainment than associating Archery as a weapon or instead as a form of hunting.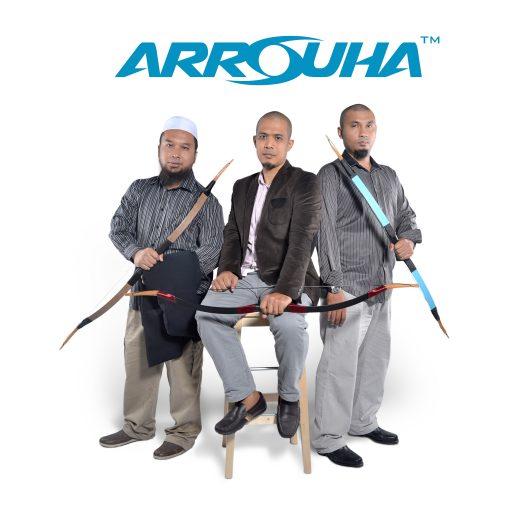 Arrouha stared in 2012, the trio had the same hobby, making their own bows and archery gear. They incorporated safety features and also created bows that are affordable for the Malaysian public. Arrouha introduced traditional bows and bows which are conceptually simple to use with a unique design styling as innovative.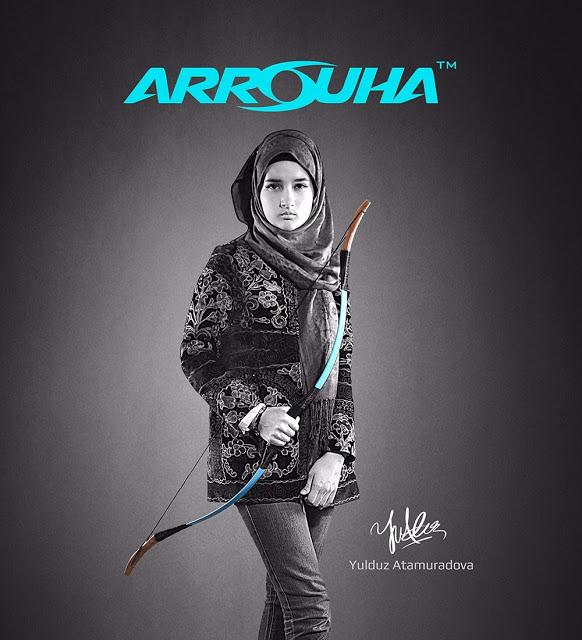 The three partners fulfilled a need for quality bows by investing into the creation of Arrouha as the Company. Arrouha began researching the latest techniques in bow production favoured by the archers themselves. Arrouha is actually the name for one of the bows used by the Prophet Muhammad (peace be Upon Him) which means 'essence'.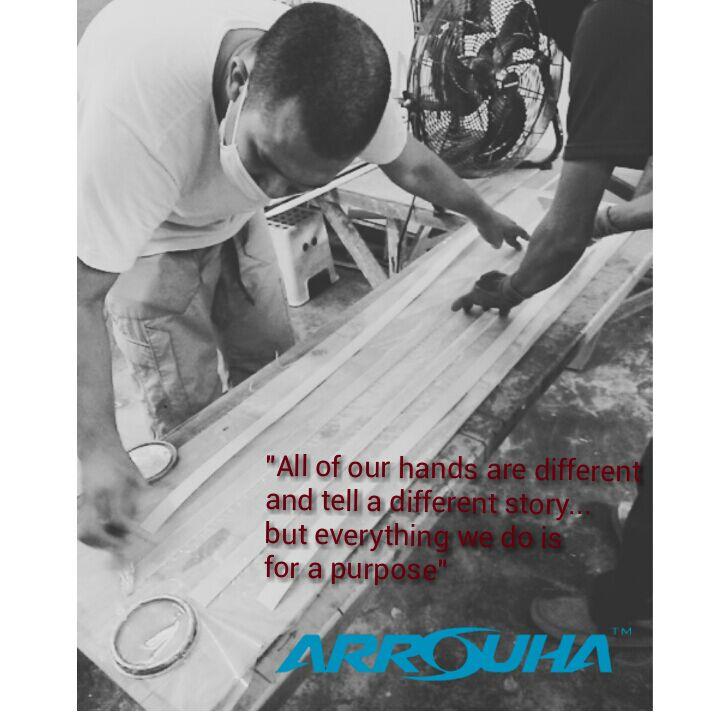 In their efforts and learning the process of bow making, Arrouha went to few countries to study the methods of bow making techniques of the different countries. Archery equipment can be expensive as it was imported and far less advanced as compared to the sport of paintball. Some traditional bows can command a price of USD3,000 depending on its perceived value and quality.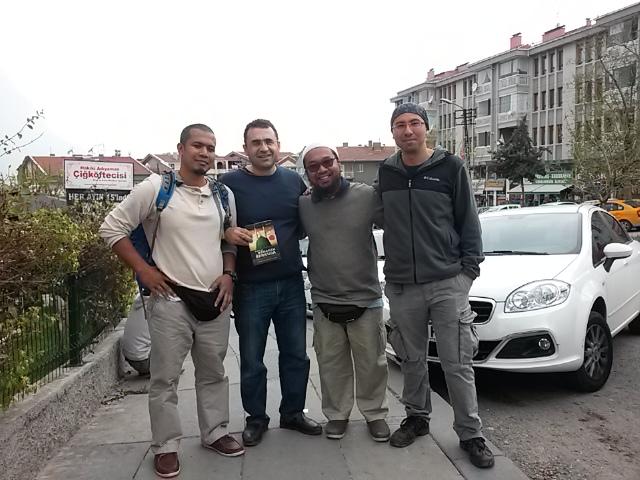 Thus, Arrouha sets its mission to the direction, of making a bow affordable to all Malaysians. Making our own bows, better in quality compared to imported bows. Making them lighter, easier for transportation, durable and not easily broken. Arrouha also sets its mission to ensure Archery is part of the healthy lifestyle for the community.
Arrouha targets the teenagers and the youth who are active and educating them about the benefits of Archery by staying focus on a goal. Archery can be done on the field as well indoors in a hall. It is affordable compared to paintball as arrows are reusable.
Arrouha offers 4 types of bows exclusively;
Turkish X One Bow – Design based on a Turkish bow.
·       Made of fiberglass and bamboo lamination.
·       Drawing poundage: 40-50lbs
·       Draw length of 28 inches
·       Length of bow: 49 inches
·       Original leather wrapped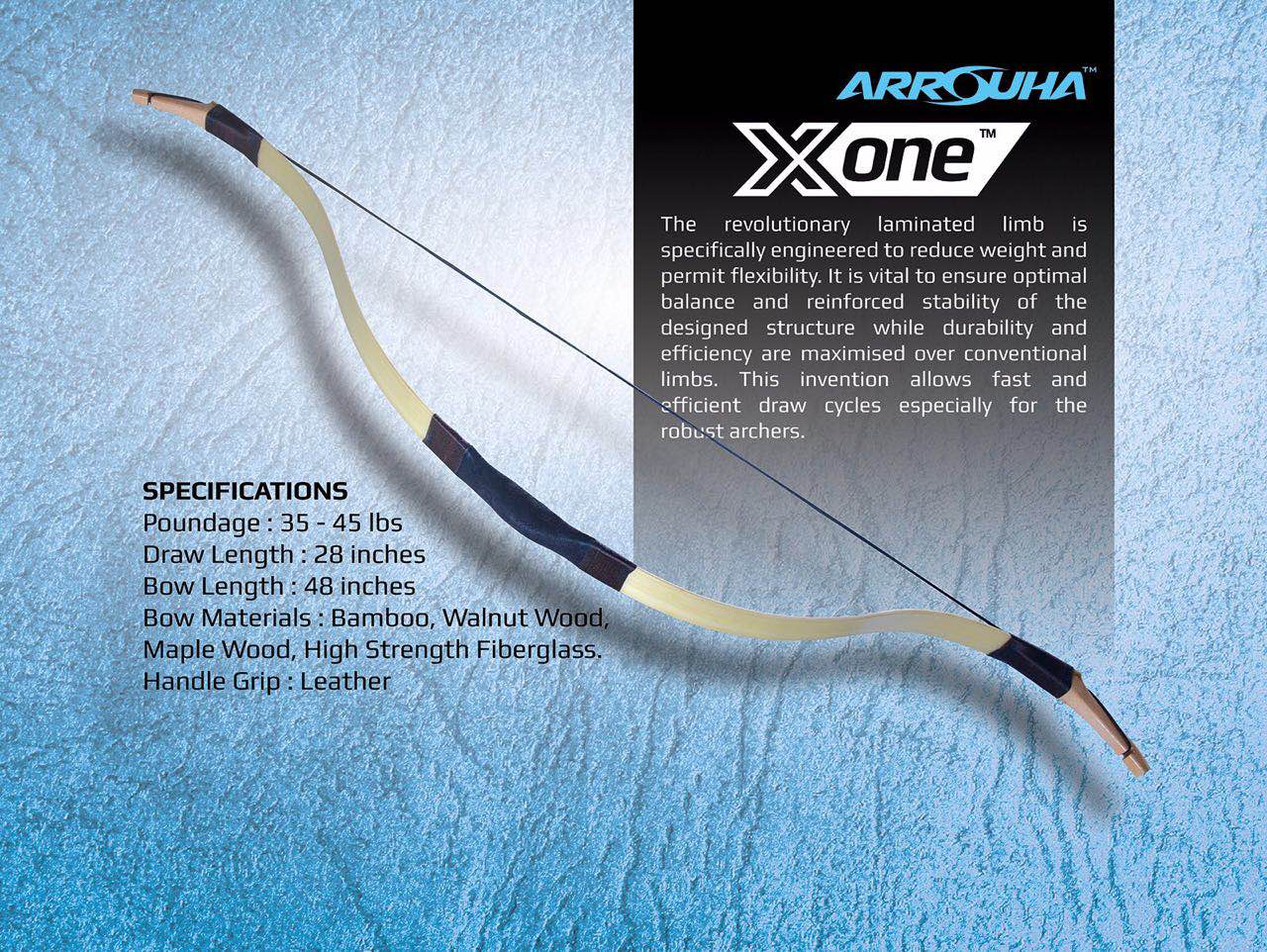 Anak Awan – Design for horseback archery. More compact in size
than normal bows and easier to use while shooting
simultaneously and riding the horse.
Made from special fiberglass
Drawing weight 40 – 50 lbs
Drawing length 28"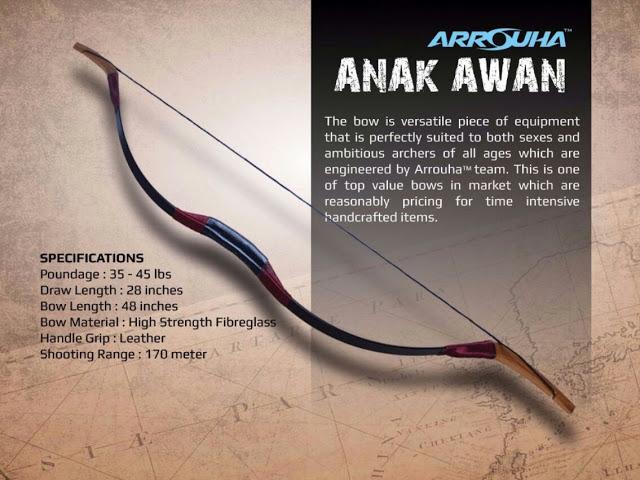 Lela Kenchana – Design especially for young children as early as 4
years old. Lightweight, durable and available in attractive colours
and selection.
Made from special fiberglass
Drawing weight 19 lbs
Drawing length 25"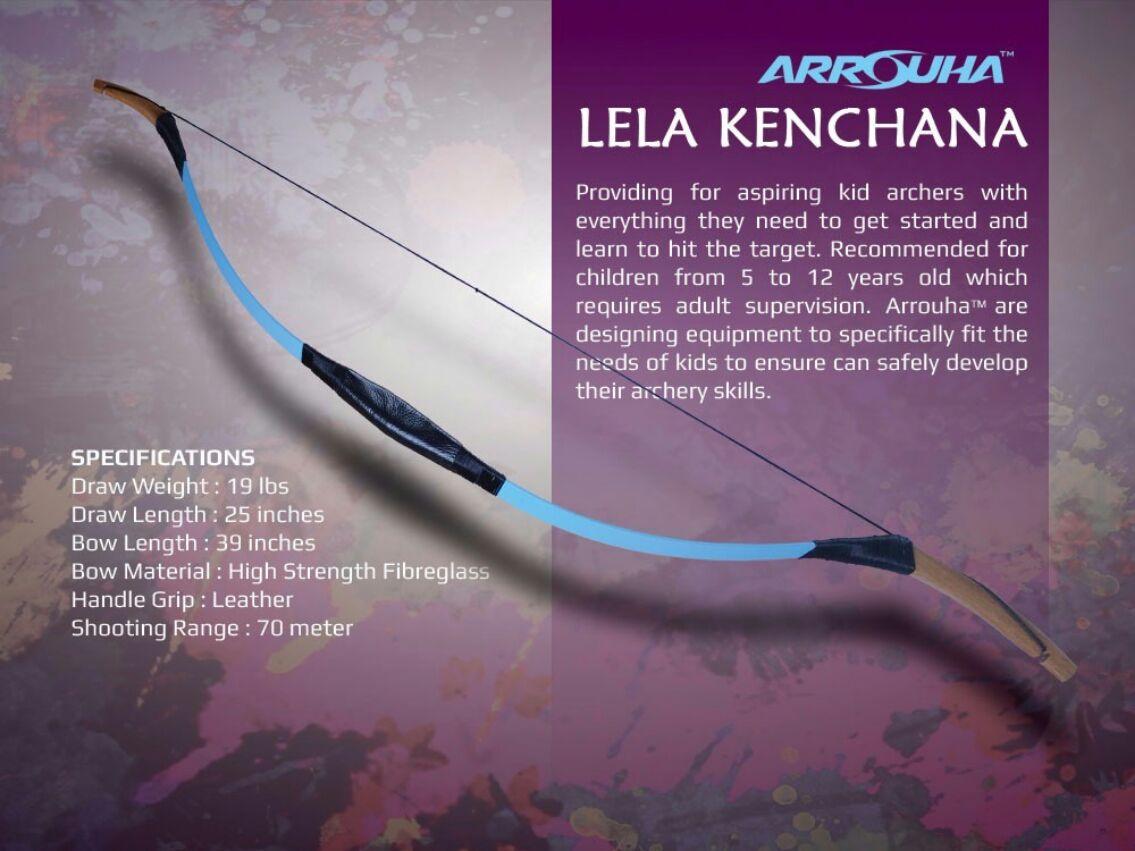 Jati Tunggal – Designed for the beginners in mind and also as an affordable option as a training bow. Lightweight, robust and comes in a variety of colours to make Jati Tuggal bows attractive and collectable.
·       Made from special fiberglass
·       Drawing weight 25 lbs
·       Drawing length 28"
·       Bow length 40"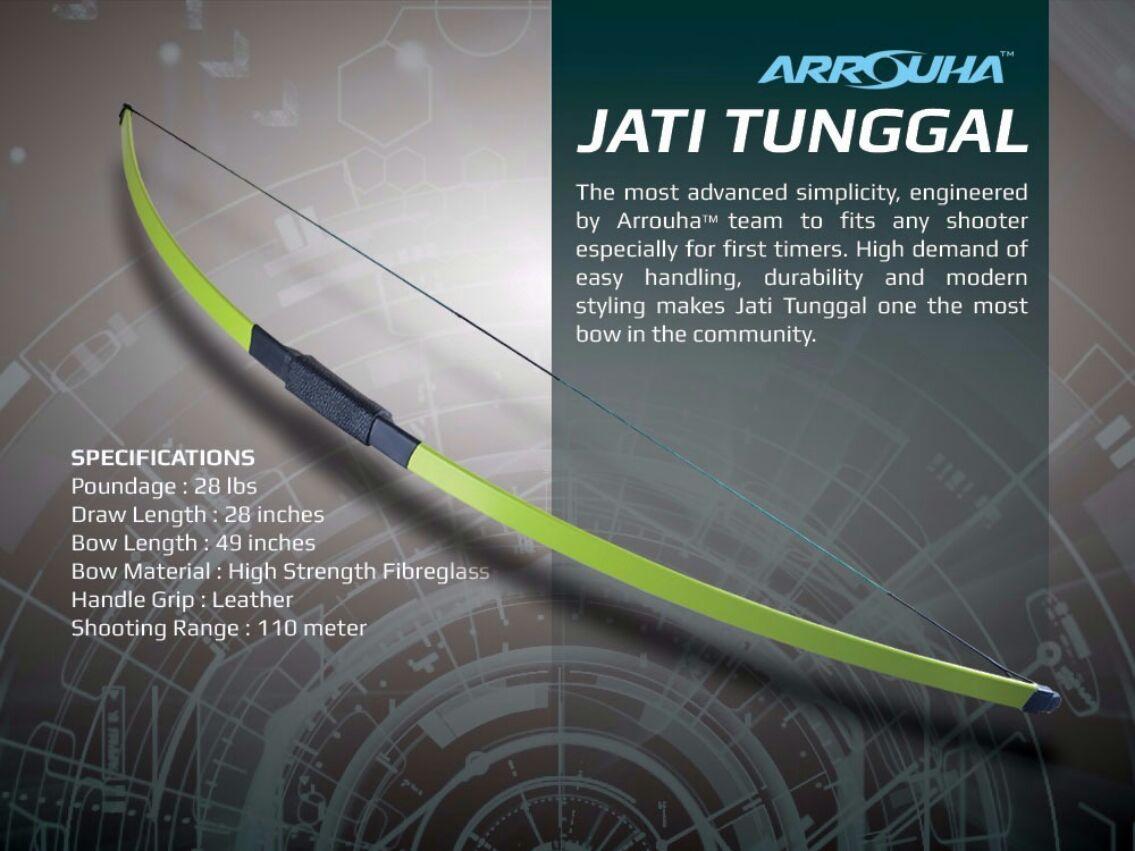 Arrouha bows are also mae using wood of the highest quality. All bows are made completely in Malaysia using the best hand craftsmanship and creativity. Selected premium wood components are attached to the the ends of the bows are called
siyahs and also added to the centre of the bows to form the handle. Species of wood used are Resak, Balau and Cengal. Fibreglass wool are prepared and used for th construction of the limbs. Specially prepared expoxy resins are used to secured the wood pieces to the fiberglass body. Bows are left for 3 to 7 days
for the curing process for the bows to be completely secured. The drawing force or weight is determined by the thickess of the limbs. The bow is also weighted to determine its balance. The bow is tested for its durability to ensure the bow is ready for actual use.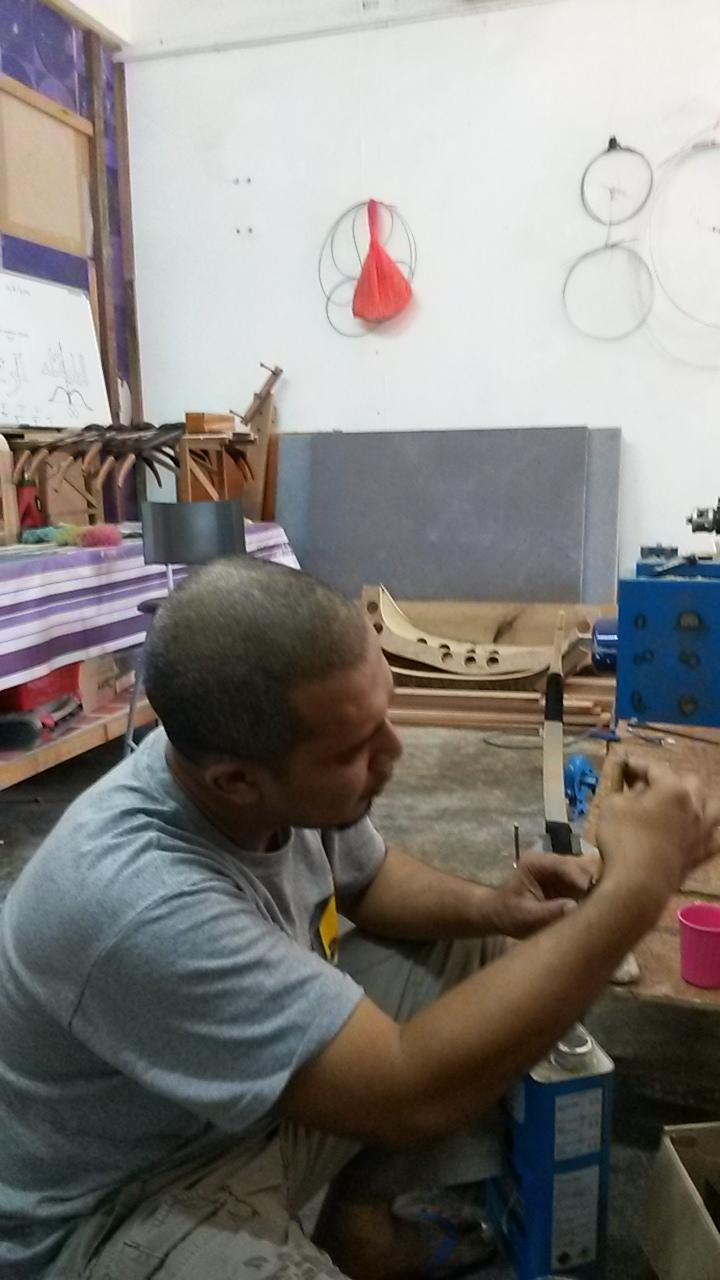 The siyahs are varnished to enabled a lacquer, to enhance the beauty of the bows. Leather or fabrics are applied for the limbs and the handle. The draw string is made specifically woven to enable to withstand the drawing force. This makes the Arrouha brand to be the first in Malaysia.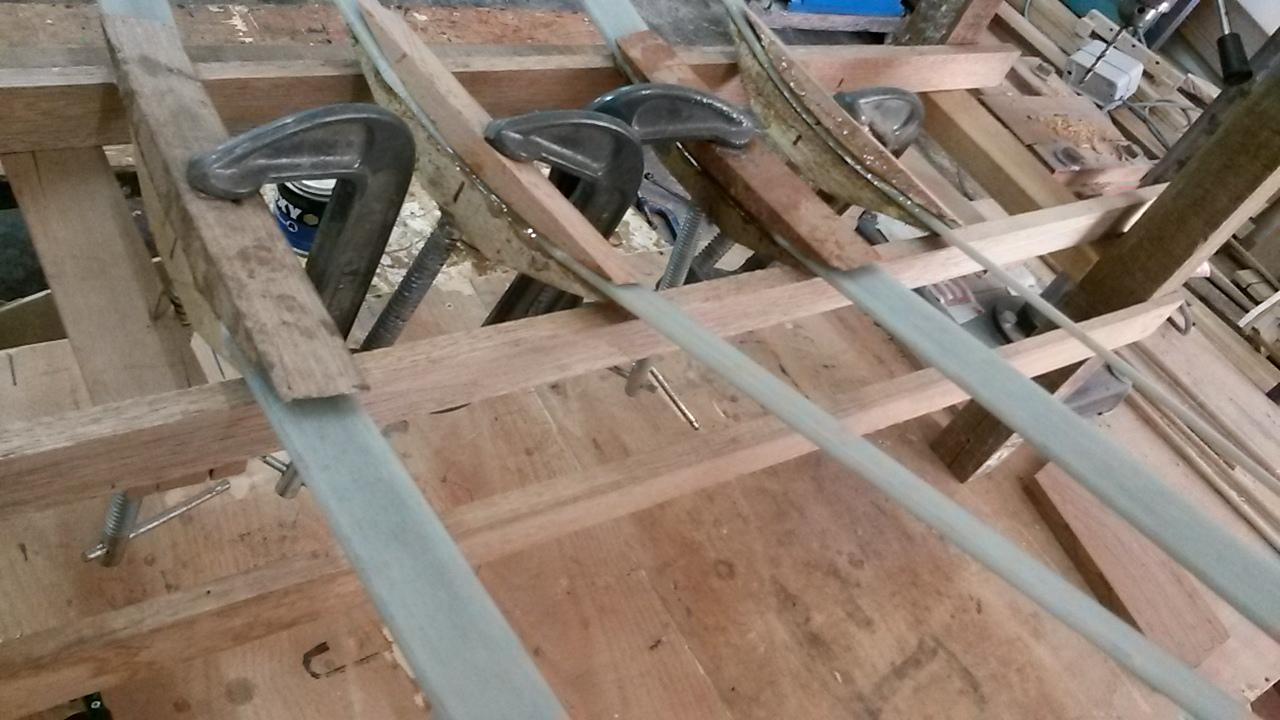 With Arrouha's fine craftsmanship, bows are tested before they are sold. The enactment from the Sports Developmen Act 1997, Archery equipment does not required a permit or licence from any Malaysian authorities. As such any Malaysian in Malaysia is permitted to engage in owning archery equipment.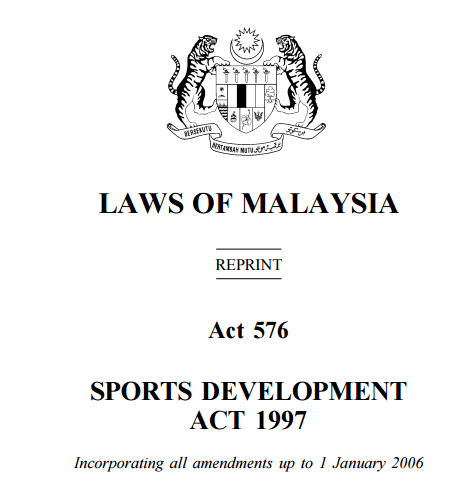 Arrouha also provides training programmes for the general public. The lessons are designed to impart skills from the instructors to make the sport of archery fun and easy for any novice to try archery for the first time.
Arrouha Sports and Outdoors 
No 22, Jalan Mutiara 4/2, Tmn Sri Nanding, 43100 Hulu Langat, Selangor
Tahun ditubuhkan: 2012
Website: http://www.arrouha.my   https://mybusur.com
No Telefon: +60192781829
Email : [email protected]
Facebook: Arrouha Sports and Outdoors 
Facebook: Busur Jati Tunggal
Facebook: Busur Anak Awan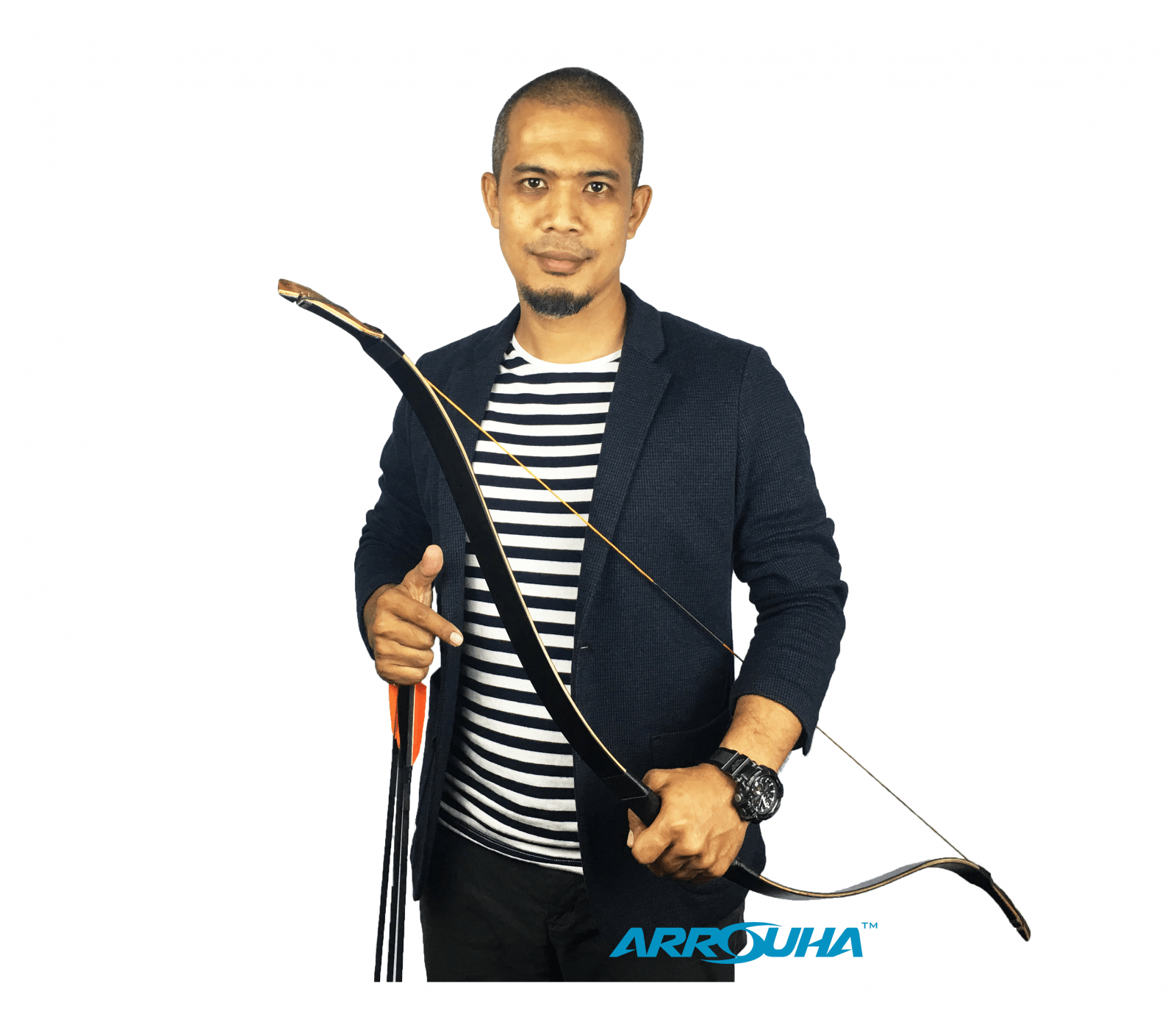 YOU ARE AWESOME!!!